Cardio Kickboxing
Overview
Step into the World of Martial arts, We take Pride in our Clean, Safe, Family Atmosphere.
Serving the Shepherdsville, KY. Community and the Bullitt County Area
Located conveniently 8 miles South of Louisville, Kentucky at I-65 exit 117
SKS Cardio Kickboxing and Fitness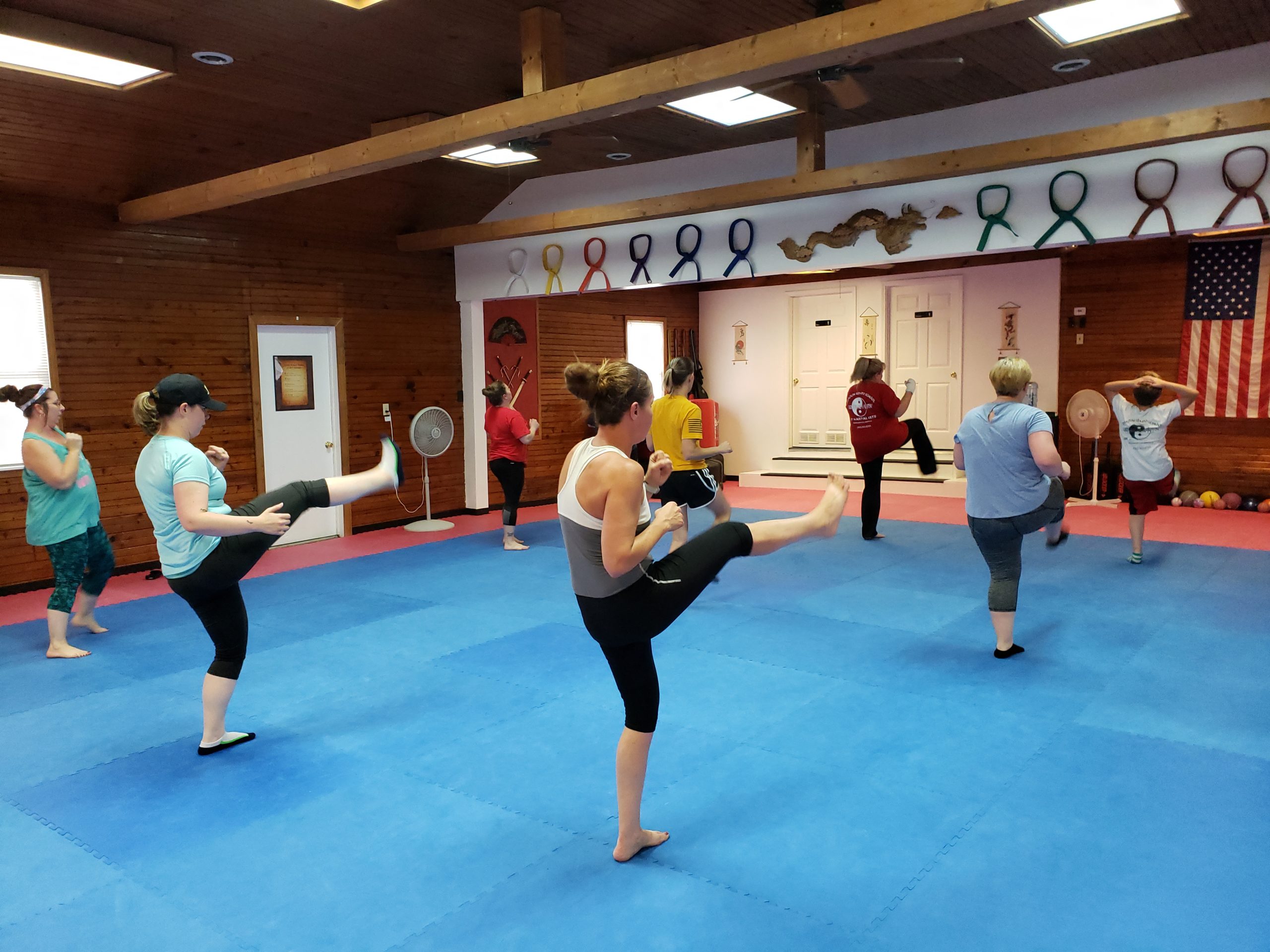 Shape and Tone
Created and organized by Anthony Reeser, who is the chief instructor of martial arts. This program is designed to build cardiovascular health and physical fitness as well as teach self defense with the intent to have fun!
You can benefit in many different ways when you enroll in one of our aerobic kickboxing classes. Some of the benefits you'll likely notice quickly include
Improved balance
Increased endurance
Greater flexibility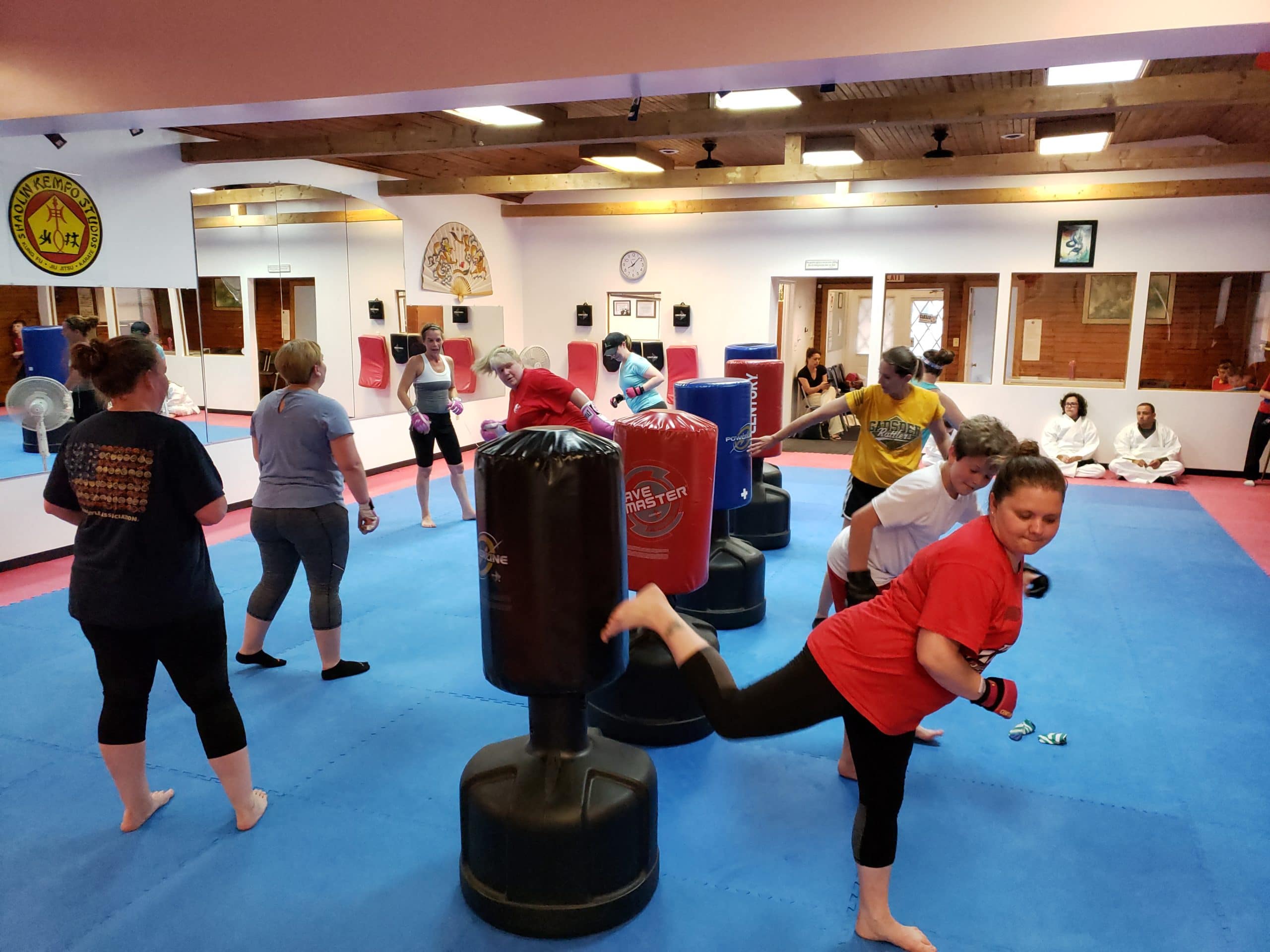 Learn Self Defense
Applied with upbeat music, it makes for a really good time! Each workout is 45 minutes long and leaves you wanting more before you leave. It is good for men and women of all ages and all fitness levels. Whether you are a beginner or expert in physical fitness.
Better hand-eye coordination When you sign up for a class at Shaolin Kempo School Of Martial Arts, you'll see for yourself why we're a top Aerobic kickboxing program in the Shepherdsville area. We offer flexible lesson times in order to better accommodate our clients' schedules. Call today to find out our current course times and to have all your questions answered by one of our attentive staff members.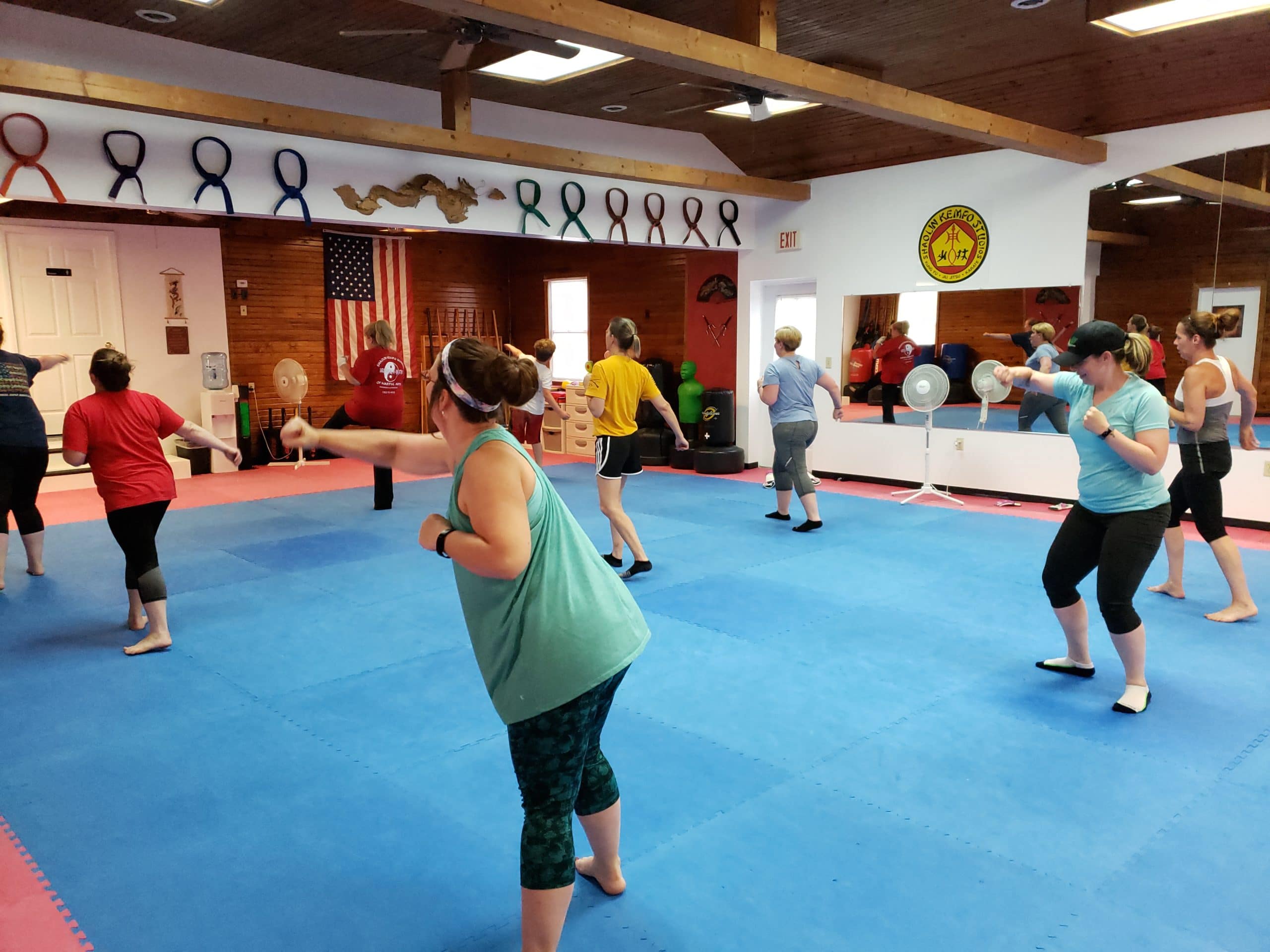 Fitness
Cardio Kickboxing is a total body workout because it involves a lot of speed, agility, and fun. At Shaolin Kempo School of Martial Arts, we know the importance of a healthy mind and body. In our Cardio Kickboxing program, you'll burn hundreds of calories in each class, develop lean muscles, and boost stamina and endurance. Cardio Kickboxing is a high-energy training class from start to finish that is fun and engaging for any student.
Community
In Cardio Kickboxing you enjoy the feeling of having several others to practice with, so you spend a lot of time with the other students in your class. By creating a bond of trust and reciprocation, you and your classmates can then practice various techniques on each other and see what works or doesn't work. Members at Shaolin Kempo School of Martial Arts have become close friends and help each other refine their skills and reach their goals.
Weight Loss
Obesity is a serious problem in the United States, so a brand new workout to your routine will greatly help. At Shaolin Kempo School of Martial Arts, we know the importance of a healthy mind and body, so introducing yourself to martial arts is a great way to combat obesity and promote weight loss. Cardio Kickboxing, is great for overall health and/or weight loss.
Teen / Adult Aerobic Kickboxing
$15.00 per class – non members
$7.00 per class – family members
Free to current students
Sign Up Now!