Instructors
Our instructors offer the finest instruction money can buy. Learning martial arts will teach you focus, discipline, memory, goal setting, respect, confidence, and the realization of the effort that it takes to become a self confident individual.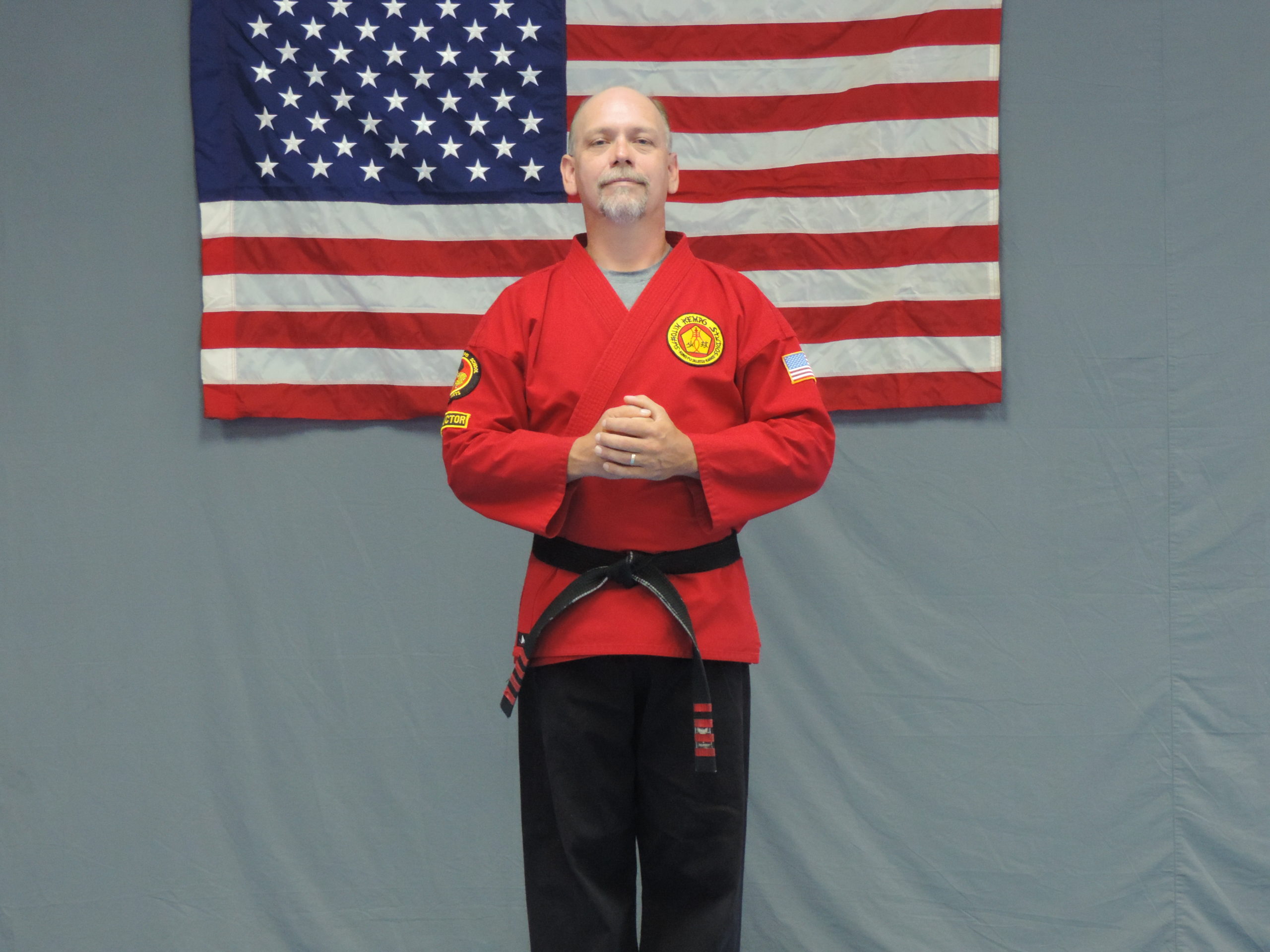 Owner/Chief Instructor
Anthony Reeser
Mr. Reeser began his interest in the Martial arts  like many other during
the early 1970's watching Bruce Lee and the Kung Fu series on T.V. He
began his training in Tae Kwon Do in 1978, during those years he
became efficient with high kicks and flexibility.
After six years he felt that his training was lacking in certain areas and he
began to look elsewhere to enhance his abilities. For  two years he
began to train with friends in the arts of Wing Chun, Tai Chi Chuan, Jeet
Kune Do, and others to find where he fit among the many different styles
of Chinese, Korean and Japanese arts that have spread across North
America.
It was not until Mr. Reeser found Shaolin Kempo Karate in 1985 that all
of the pieces of the puzzle started to come together. He found that the
utilization of both circular and linear hand strikes in multiple succession
along with equal use of both hands and feet was the most efficient and
practical way to defend himself in almost any given situation, plus the
combined structure of the original 5 Animals of Shaolin Kung Fu
( Leopard, Tiger, Snake, Dragon, Crane) and their fighting
characteristics that teach spirit, strength, balance, coordination,
gracefulness, precision, and flexibility not only increased his martial
capabilities but enhanced his overall health.
Mr. Reeser continues his training in Shaolin Kempo Karate, in which he
holds a 5th Degree Black Belt, and has since trained in other arts such as
Aikido, Kali, Brazilian Jiu Jitsu and American Kenpo. In 2006 Mr. Reeser
completed his schooling as a certified personal trainer and aerobics
Instructor.
His overall goal is to make sure that each and every one of his student
can be, and will be offered the best martial arts training they can receive.
Read More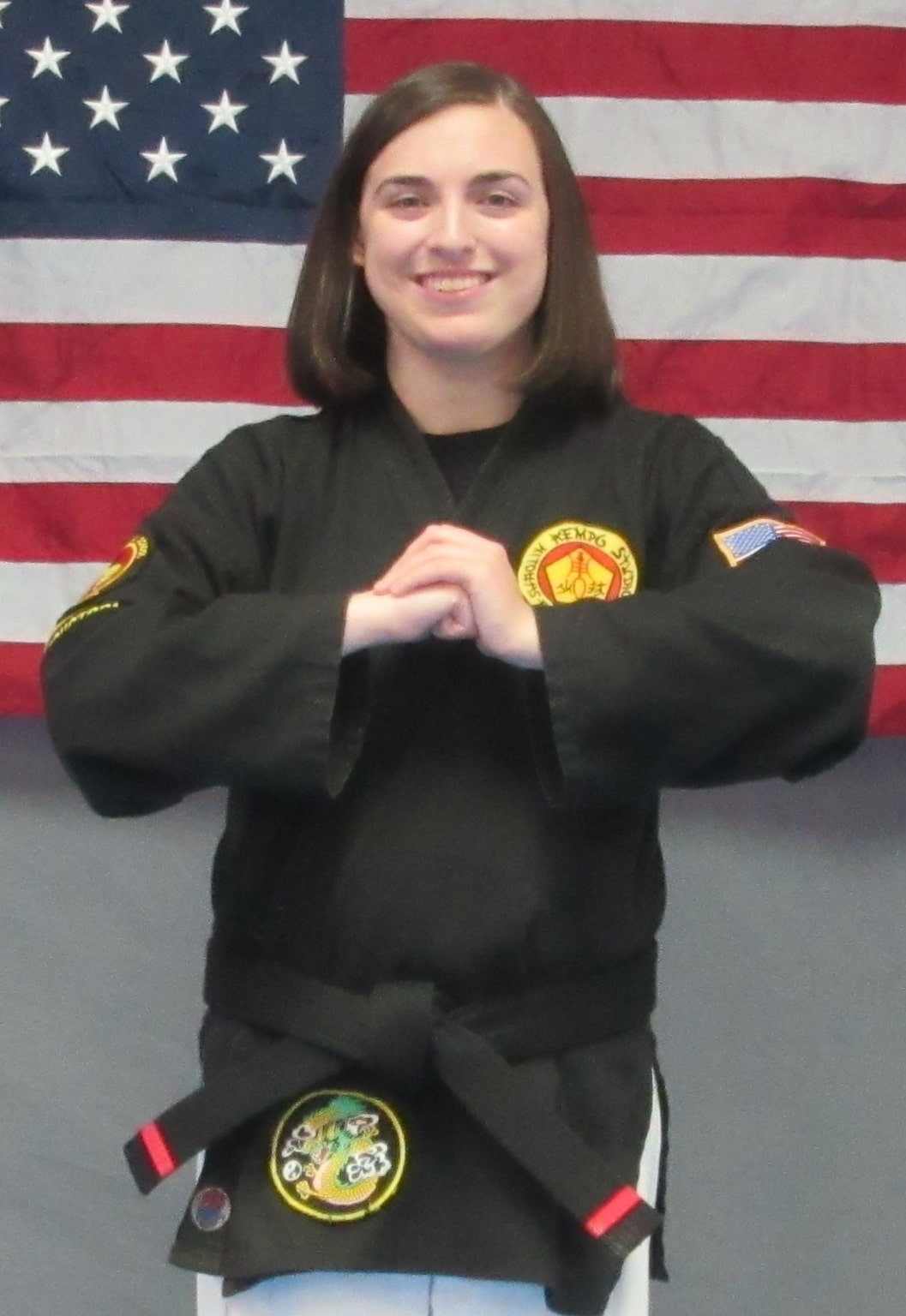 Lead Instructor / Assistant Manager
Hope Parker
2nd Degree Black Belt:
Hope is one of our second degree Black belt Instructors. Her Favorite quote is "Be a pineapple! Stand tall, wear a crown and be sweet on the inside" her proudest martial arts moment was earning her Black Belt back in 2016. She is passionate about Musical theatre as well as her martial arts training. She hopes to someday go to California. She enjoys helping our students to remember and develop their Forms and Katas.
Read More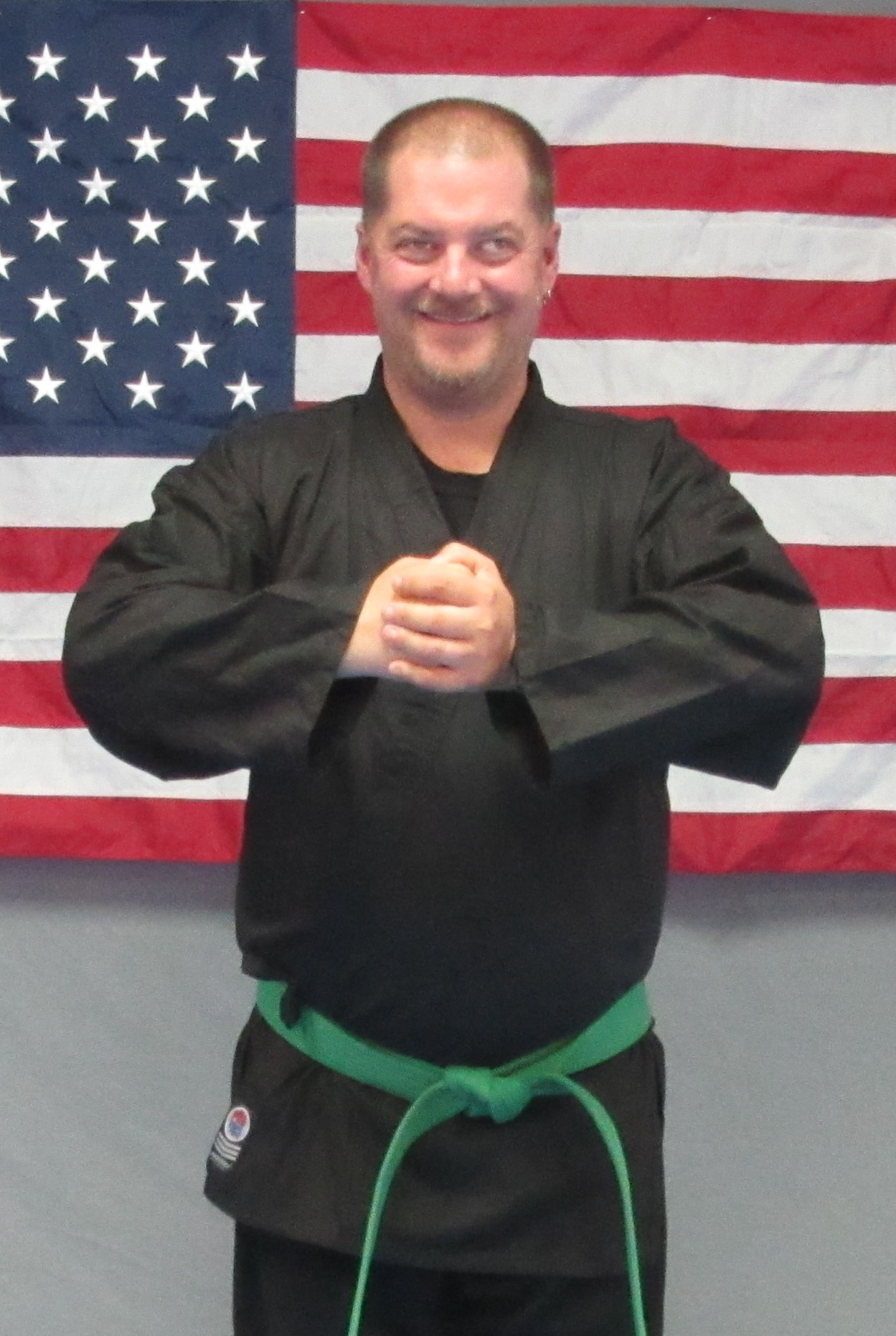 Assistant Instructor
Roger Caudill
2nd Degree Brown Belt:
Roger is an Assistant Instructor who loves the self-discipline and character building the martial arts has to offer. He is passionate about his martial arts training and enjoys building retro arcade cabinets and playing guitar. He would some day enjoy going to Japan. He enjoys teaching and helping our preschool aged children to learn and develop. He has been studying at Shaolin Kempo School of Martial arts since 2016.
Read More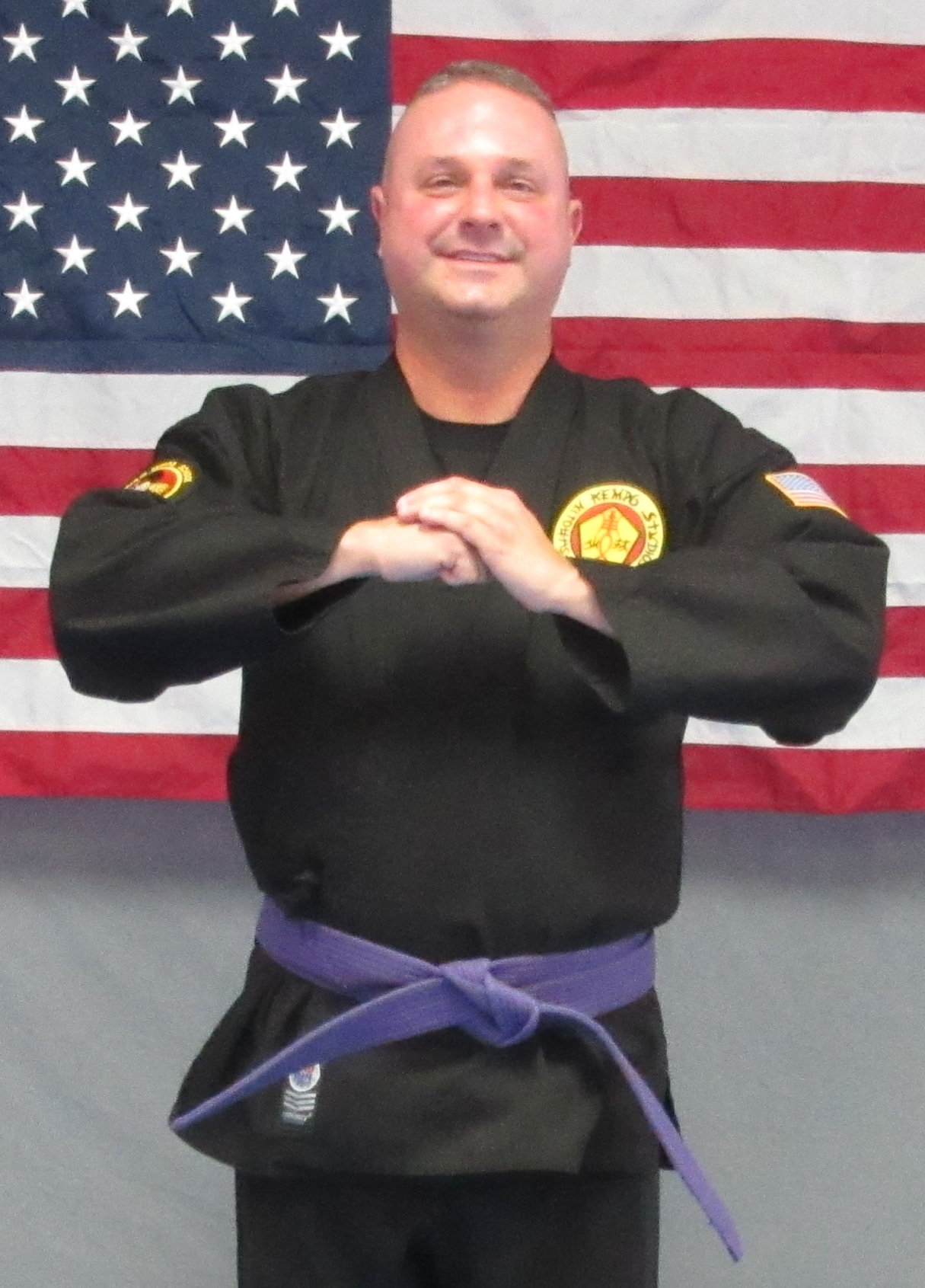 Assistant Instructor
Mark Rush
Brown Belt:
Mark is a Brown Belt Assistant Instructor and helps teach classes of all ages. His favorite quote is " You need balance. That's why I like the martial arts; it always tells you how to control your body, your mind, your heart." by Jet Li. He enjoys pushing himself to his limits and learning new things. He is passionate about passing on what he has learned to all of the students and watching them grow and progress. Mark is a retired Senior Chief Petty Officer with over 25 years of service in the United Stated Navy. He started training at Shaolin Kempo School of Martial Arts in 2018.
Read More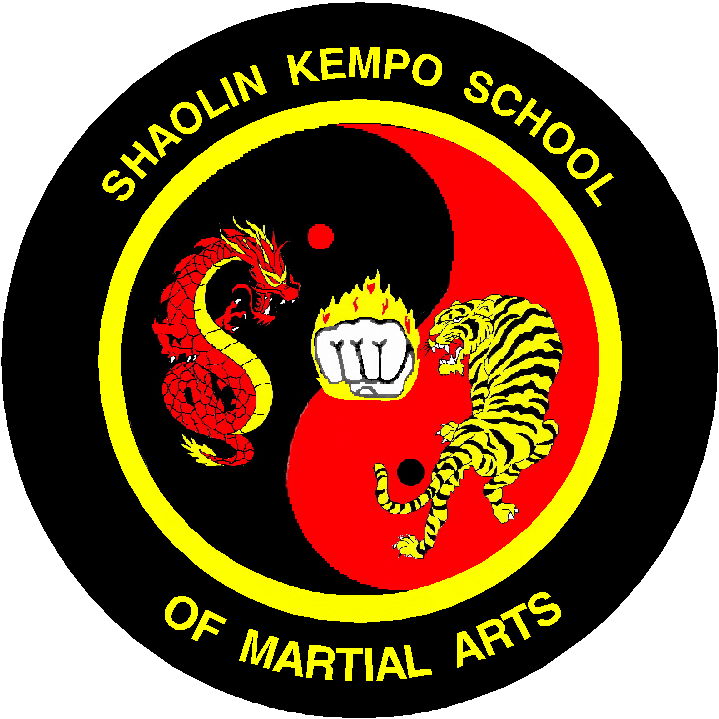 Assistant Instructor
Meaghan Vowell
Read More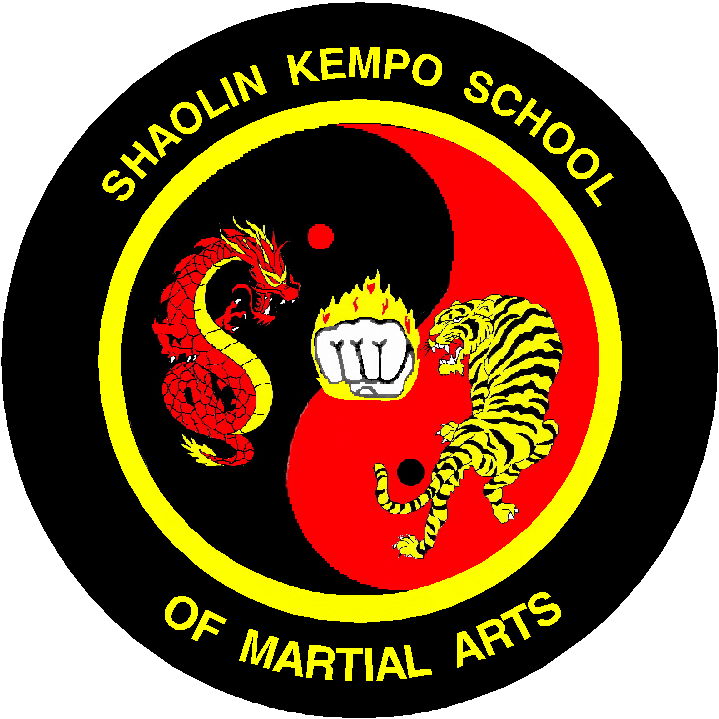 Instructor
Jay Miller
2 nd Degree Black Belt:
Is a Second Dree Black Belt Instructor he helps run classes of all ages. He is passionate about Martial Arts, History and Movies. Someday he hopes to visit Istanbul. He currently is continuing his education at Campbellsville University majoring in History. He started training at Shaolin Kempo School of Martial Arts in 2010 and earned his Black Belt in 2017.
Read More
Are you interested more in what Martial Arts has to offer you?
Learn More